Ireland is making significant strides in infrastructure development, energy research and innovation, and corporate growth. In recent news, the country has approved the DART South-West Rail Project, which aims to connect Dublin to Cork by rail, making travel more efficient and sustainable. The DART South-West Rail Project, a €2.1bn investment, will see the construction of a new rail line connecting Dublin to Cork, with stops in key cities such as Limerick and Galway. The project aims to boost connectivity, reduce carbon emissions and ease congestion on Irish roads. Once completed, the rail line will be a sustainable and cost-effective alternative to car travel, significantly reducing travel times between cities.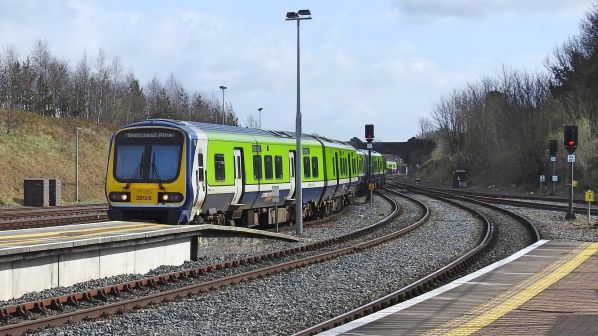 Read the full article by Construction Review online here at: https://constructionreviewonline.com/news/ireland-approves-dart-south-west-rail-project/ 
Moving on,
The SEAI has allocated €10m in funding for energy research and development projects in Ireland. The funding will support the development and demonstration of innovative technologies in areas such as renewable energy, energy efficiency, and sustainable transport. The initiative aims to accelerate Ireland's transition to a low-carbon economy and create new job opportunities in the clean energy sector.
Read the full article by Silicon Republic here at: https://www.siliconrepublic.com/innovation/seai-ireland-energy-research-funding-development-demonstration
and last but not the least,
In the corporate world, several Irish companies are experiencing growth and expansion, creating job opportunities for the country's workforce. For instance, US-based medical device company Surmodics is set to establish a European headquarters in Ireland, creating 100 new jobs in the process. Similarly, cybersecurity firm Skout Secure Intelligence is expanding its operations in the country, with plans to hire up to 30 new employees over the next year.
Read the full article by Irish Examiner here at: https://www.irishexaminer.com/business/companies/arid-41083672.html
In conclusion, Ireland's infrastructure, energy, and corporate sectors are experiencing significant growth and development, creating numerous job opportunities for its workforce. As a reader, this is a great time to apply for the latest jobs in these thriving industries and contribute to the country's progress toward a sustainable and prosperous future.