ABOUT US
BSS has been operating successfully for the past 15 years in Ireland with a proven track record of dealing with job seekers in a professional and efficient manner. We receive vacancies constantly from key partner clients across a diverse range of industries and functions including Construction, Industrial, Financial Services, Accountancy& Finance, Administrative and Sales & Marketing.
BSS is dedicated to getting the right jobs for the right people.
Well-placed to know what works, the team at BSS have placed thousands of candidates in the right roles over the last 15 years. Our dedicated recruiters provide candidates with consistent support throughout the recruitment process. BSS seek to build lasting relationships with all candidates and are able to provide specialist advice on your options in the jobs market.
MEET SOME OF THE TEAM

Simon has 15 years experience in Outsourced Solutions & Contract Management and has worked with BSS for the past 8 years. Simon is responsible for ensuring that the needs and requirements of key clients are fully understood and comprehensively met. Simon champions Health & Safety throughout the whole team and keeps himself up to date on the latest safety bulletins for distribution to all.
Contact Simon: simon@buildstaff.ie 086 2370235
---

Mick has extensive experience in Outsourced Solutions & Contract Management having worked throughout Europe in key roles on large scale projects. Mick is also an experienced Crane Driver, Banksman and Plant Operator. He is responsible for the coordination of staff on site and quality control. Mick's considerable experience and knowledge of site operations enables us to manage large scale staff deployment and dynamic sites nationwide.
Contact Mick: mick@buildstaff.ie 087 9514024
---

Alan has more than 8 years experience in staff management and outsourcing. Alan is a skilled and experienced trainer and is responsible for the Training Department at BSS conducting our in-house training courses. Alan has the following training qualifications:
JEB Diploma (HETAC 7)
Certified Training Professional (HETAC 7)
Manual Handling Instructor (FETAC 6)
Abrasive Wheels Instructor
Working at Heights Instructor
Contact Alan: alan@buildstaff.ie 086 3703701
---

Jack has been with BSS since 2008 and is a DCU Business & Finance graduate. He leads the trades & labour outsourcing team in house and manages trades & labour site staff. Jack is the 1st step in ensuring quality candidates are selected and sent to the site and has considerable knowledge of the variety of trades and labour skills that BSS offer to clients.
Contact Jack: jack@buildstaff.ie 086 2400512
---

Michael is Recruitment Manager at BSS and leads the Professional recruitment desks. Michael is a Chartered Certified Accountant and an MBA graduate from UCD.
Contact Michael: michael@buildstaff.ie 086 2107555
---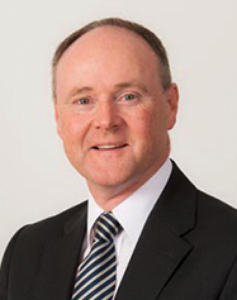 Frank is Head of Finance here at BSS and has been a part of the team since August 2020. He is a Fellow of the Institute of Chartered Accountants Ireland and has been working in recruitment for over 24 years. He is a past President of the National Recruitment Federation and was the first ever Honorary Fellow of the NRF. Over the years Frank has represented the industry on Radio, Television and even in front of a Dail Oireachtas Committee
Contact Frank: frankcollins@buildstaff.ie 01 707 1012
---
Maira is our Accounts Administrator here at BSS and has been a part of the team since November 2019. Maira holds an MSc in International Accounting & Finance, a Bachelor's degree in Business Administration and is in her last year in the Accounting Technicians Ireland (ATI) course. Maira comes from Brazil and speaks English, Portuguese and Spanish!