Proposal for south Dublin suburb includes alterations to Milltown Road and its footpaths and a new ESB substation
Planning permission is being sought to build 63 build-to-rent apartments over eight storeys on lands in Milltown, South Dublin.
The site is located at Dunelm, Rydalmount, Milltown Road, Dublin 6. It is beside the Nine Arches Bridge at the river Dodder between Milltown Luas Stop and Alexandra College.
The application has been lodged with Dublin City Council by Westridge Real Estate, which is the company that bought the old Dublin Institute of Technology campus on Kevin Street in Dublin City Centre.
Read the full article by Irish Times here at: https://www.irishtimes.com/business/2022/08/02/permission-sought-for-63-build-to-rent-apartments-in-milltown/
Moving on to more approvals,
Dublin City Council approves 11-storey hotel on Abbey Street Upper
Dublin City Council has given the green light for an 11-storey high hotel building on Dublin's Abbey Street Upper.
The 252-bedroom hotel is part of a mixed-use scheme by applicants Abbey Street DevCo Ltd that also includes a 10-storey, 222-bedroom apart-hotel fronting on to Great Stand Street.
The scheme also includes two retail units at ground-floor level.
The grant of planning permission for the mixed-use scheme follows An Bord Pleanála refusing planning permission for a build-to-rent apartment scheme comprising 227 apartments at the site in December 2021.
Read the full article by Irish Times here at: https://www.irishtimes.com/business/2022/08/02/dublin-city-council-approves-11-storey-hotel-on-abbey-street-upper/
St Mary's Special School finally gets green light for construction
A MULTI-MILLION euro school development for Navan will see the long awaited St Mary's Special School finally constructed, following the green light by Minister for Education Norma Foley on Friday.
In addition to St Mary's Special School, the extension for Coláiste na Mí secondary school to accommodate 650 additional students has also been approved to go to construction.
A new PE Hall will also be constructed at Coláiste Na Mí.
The long saga to see a purpose built facility for St Mary's has been going on for many decades with the school receiving planning permission for this new development five years ago.
Read the full article by Meath Chronicle here at: https://www.meathchronicle.ie/2022/07/19/st-marys-special-school-finally-gets-green-light-for-construction/
Mullingar film studio gets county council approval
A new film studio in the midlands, which has been hailed as "transformative" for the region, has been given planning approval.
Westmeath County Council has granted planning permission for the Hammerlake Studios project in Mullingar.
The plan to build the film production facility on a 25-acre site at Lough Sheever Business Park is subject to a vote by local councillors in September.
Hammerlake Studios will produce movies and shows for the global market and will contribute to the creation of over 1,000 jobs, with 300 construction staff to be employed during the building phase.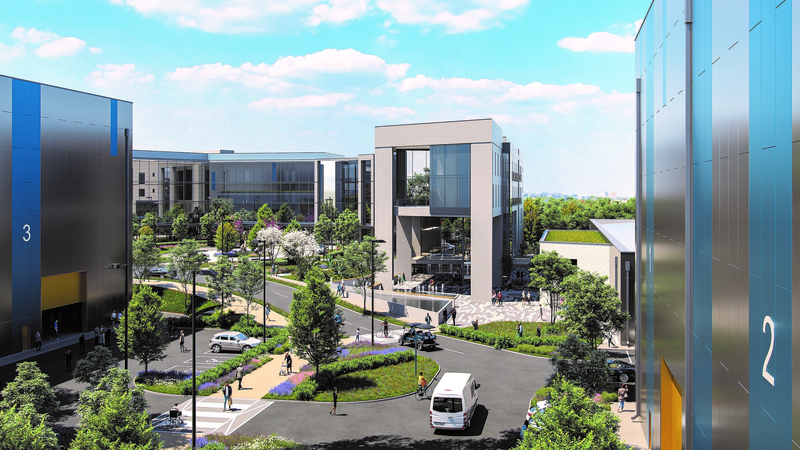 Read the full article by RTE here at: https://www.rte.ie/news/business/2022/0718/1310971-midlands-studio/
The government has been really supportive of upcoming projects and one of such projects just received a huge funding.
New construction technology centre receives €5m in State funding
A new construction technology centre has received funding of €5 million to accelerate research and innovation within the construction sector.
The State funding was announced by Tánaiste Leo Varadkar on Wednesday and the funding will be spread over five years.
The centre will be hosted by NUI Galway and the consortium includes Trinity College Dublin, University College Dublin, and University College Cork working with the Irish Green Building Council.
In line with the Government's Housing for All strategy, the new centre will have a particular focus on advancing innovation and productivity in residential construction.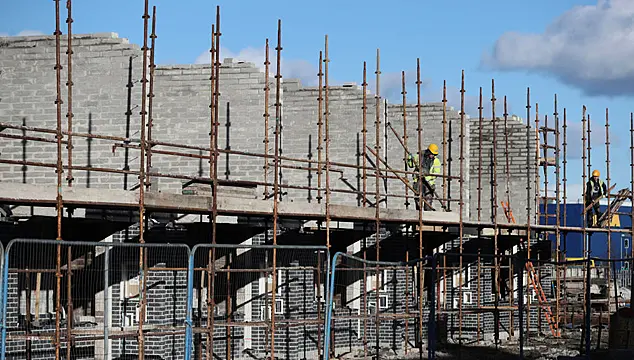 Read the full article by Breaking News here at: https://www.breakingnews.ie/ireland/new-construction-technology-centre-receives-e5m-in-state-funding-1338480.html
And that's a wrap !
Hope you enjoyed catching up with the latest news of the industry.
If you are looking to make the next move in your construction career, then you are at the right place. Visit our website today