Hello readers, It's officially the beginning of the fall season and we bring to you the news that have been making the headlines the past week in the Construction Industry here in Ireland.
Beginning with, Renewable energy company Ørsted has purchased its first Irish solar project, in an agreement with renewable energy developer Terra Solar. The Ballinrea solar project, located between Carrigaline and Cork City, will power up to 16,000 homes. With construction due to begin in 2024, Ballinrea is expected to be operational by 2025 and will add a further 65MW of solar to Ørsted's global goal of 17.5GW of onshore renewables by 2030. Ørsted's Irish headquarters is based in Cork City, where it employs 90 people.The company said today's deal is a strategic first step in its commitment to multi-technology deployment in Ireland across a variety of renewable energy sources.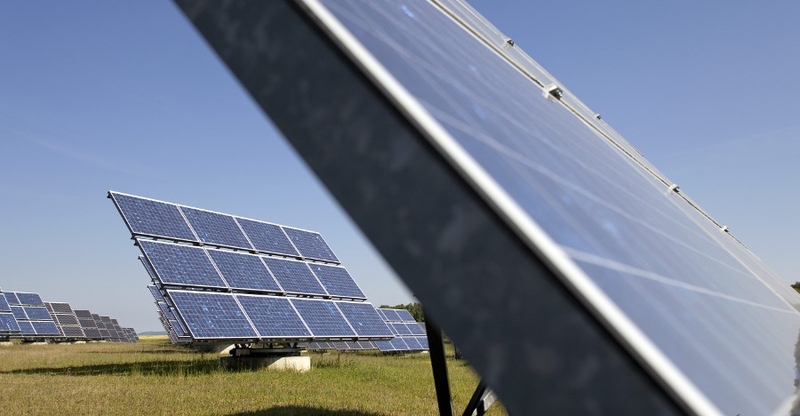 Read the full article by RTE News here at: https://www.rte.ie/news/business/2022/0830/1319573-orsted-buys-irish-solar-project/
Following on with,
Sisk makes the switches to fossil-free HVO fuel across Irish construction sites
HVO is a fossil-free biofuel typically made by reacting waste vegetable oils and animal fats with hydrogen to create fuel suitable for use in diesel engines. The switch to HVO will deliver Sisk a 90% reduction in CO2e and an 85% reduction in other harmful emissions such as particulate matter. The amount of diesel that Sisk uses annually emits 3,000 tonnes of CO2, this accounts for 60% of its scope 1 carbon emissions.
Earlier this year, Sisk successfully trialled HVO across a number of its civil engineering projects. With greater volume and distribution of HVO coming onto the Irish market, Sisk will implement HVO across its Irish business by the end of 2022. The business is also exploring similar supply arrangements for its European projects.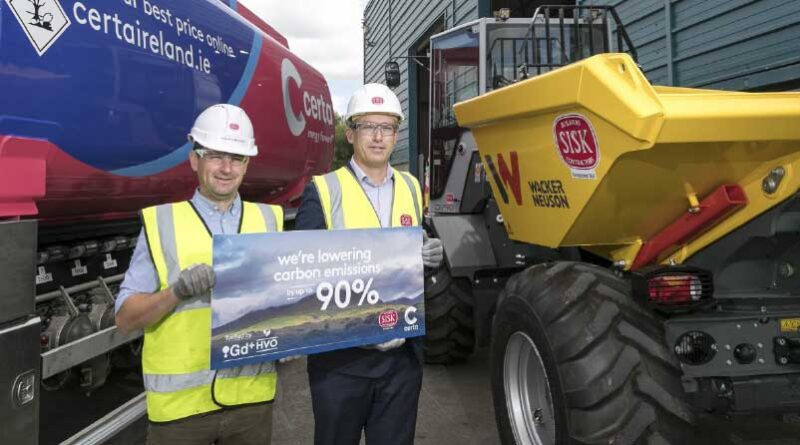 Read the full article by Irish Building Magazine here at: https://irishbuildingmagazine.ie/2022/08/29/sisk-makes-the-switches-to-fossil-free-hvo-fuel-across-irish-construction-sites/
Continuing with the creation of new jobs in the industry,
Merck & Co. adds 100 new jobs as part of Irish expansion
Merck & Co. will add 100 new jobs as part of an expansion project at its manufacturing campus in Carlow, Ireland. News of the increased head count comes as the company, known as MSD outside the U.S. and Canada, begins construction of a new facility at the site that will be focused on its oncology biologics, the company said. Currently, about 530 employees work at the plant, which opened in 2008 and was the first vaccine manufacturing operation for the company outside of the U.S. "Our site has become integral to MSD's global manufacturing operations, continuously punching above our weight to drive innovation to make a positive impact for people and patients, from MSD Carlow to the world," Marie Martin, the Carlow site lead, said in a statement.
And last but not the least,
Planning Permission Granted For New Sports Arena In West Clare
Work has been underway for a number of years the development in Quilty that it's envisioned would host sporting events, as well as concerts, school plays and community meetings. The Kilmurry Ibrickane Development Committee will now be in a position to apply for funding from Government, as well as through other sources, with a view to beginning construction in the future.
Read the full article by Clare FM here at: https://www.clare.fm/news/planning-permission-granted-new-sports-arena-west-clare/
For more latest updates, follow us on our social media here at: https://www.linkedin.com/company/5071007/admin/