Hey readers !
If you are new to our page, let us first introduce ourselves to you. We are a specialist cosntruction recruitment company based in Dublin,Ireland. We have been operating successfully for the past 15 years with a proven track record of dealing with job seekers in a professional and efficient manner. We receive vacancies constantly from key partner clients across a diverse range of industries and functions including Construction, Industrial, Financial Services, Accountancy& Finance, Administrative and Sales & Marketing. Encouraged to get the right job for you, we also aim at bringing the latest news from the industry regularly.
Following on the headlines that made through this week are as follows:
Irish Water has started construction on a new wastewater plant in North Cork – with the hopes that the upgrade will discharge "cleaner and safer" sewage into the river. The long-awaited upgrade for Boherbue is set to be completed by 2024 and will ensure that any liquid waste that is discharged meets standards set by the EPA licence. In November, the Urban Wastewater Treatment Report by the European Protection Agency (EPA) where water treatment "must improve" to help protect endangered freshwater pearl mussels, including Boherbue village.
Read the full article by CorkBeo.ie here at: https://www.corkbeo.ie/news/local-news/irish-water-starts-works-boherbue-25053854
NIBRT in €21m expansion of Dublin facility
The National Institute for Bioprocessing Research and Training (NIBRT) has started construction work on a €21m expansion of its existing facility in Dublin.The NIBRT said the expansion will increase its capacity and capability to conduct manufacturing-focused research and training in advanced therapeutics. The new facility will accommodate around 25 new researchers and training staff. It will serve new and existing NIBRT clients by providing research solutions to manufacturing challenges and staff training in the manufacturing of these highly innovative and complex medicines.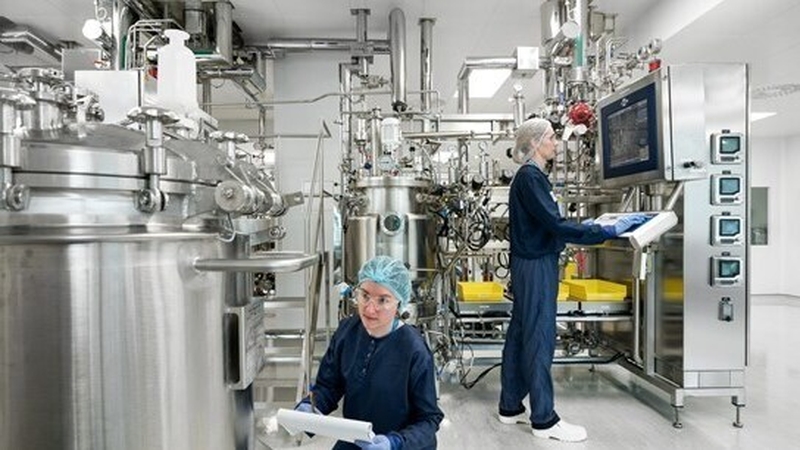 Read the full article by RTE here at: https://www.rte.ie/news/business/2022/0913/1322154-nibrts-21m-expansion/
Planning approved for 31 social and affordable houses in Ardmore
The west Waterford village of Ardmore has been boosted in its efforts to arrest a declining population after Waterford Council granted planning for a 31-unit social and affordable housing scheme. The 1.47 hectare site at Farrangarret, Ardmore is located on council land adjacent to Ardmore fire station, some 600 metres from Ardmore village. It will feature a mix of two, three and four-bedroom properties, of which 25% will be social housing, with 62 parking spaces. The homes will be built by Dublin-based Ó Cualann Cohousing Alliancefollowing a co-operative approach between the alliance, the Ardmore and Grange Housing Group (AGHG), and Waterford City and County Council.
Read the full article by Irish examiner here at: https://www.irishexaminer.com/news/munster/arid-40959005.html