Irish Construction News and Insights: Weekly Roundup
With most of the restrictions at ease now, the industry is growing faster than ever. More and more plans are getting submitted and approved, whilst creating more jobs in the construction sector.
If you missed out on the latest news from the construction industry this week, we have got the perfect weekly roundup for you below:
"£6.3m Pledged To Revive Historic Armagh City Buildings"
A multi-million-pound investment to sympathetically restore historic buildings in Armagh city is moving forward.
Plans for the £6.3 million project are progressing, which will see up to 15 iconic buildings transformed in the city center, a location is known for its Georgian façades and listed buildings.
These restoration works will be delivered under a five-year Townscape Heritage scheme is a partnership project supported by The National Lottery Heritage Fund, Armagh City, Banbridge and Craigavon Borough Council, and the buildings' owners.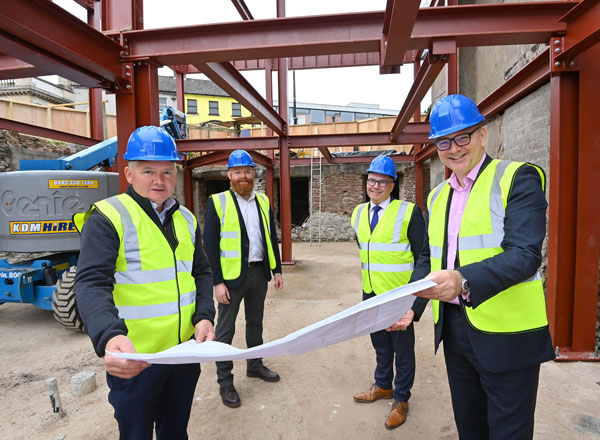 Read the full article by Construction Ireland here at: https://www.constructionireland.ie/construction-news/278323/6-3m-pledged-to-revive-historic-armagh-city-buildings
"Office specialist plans to invest €200m over three years"
A company that has spent €200m turning redundant or underused office blocks — mainly in business parks — into tailor-made office accommodation is preparing to invest another €200m over the next two to three years.
Irish-owned Fine Grain Property has invested in 15 properties across the country, in some cases buying entire business parks such as the 40-acre Westpark business campus in Shannon, Co Clare, where they have planning permission for an additional three buildings.
Read the full article by Irish Examiner here at: https://www.irishexaminer.com/property/commercial/arid-40704815.html
"Trial cycle and pedestrian route works begin"
The Convent Road in Navan has been closed to traffic as works have started on a trial cycle and pedestrian route.
A meeting of Navan Municipal Council last week heard that the next phase of the Navan Cycle Network will be from the Dan Shaw Road to the Solstice, work on which is expected to begin in the Next Year.
The subsequent phase would see the cycleway continue down Circular Road to the Dublin Road and the Cantilever Bridge at the junction with the Kentstown Road.
Read the full article by Meath Chronicle here at: https://www.meathchronicle.ie/2021/09/22/trial-cycle-and-pedestrian-route-works-begin/
If you are looking for the next move in the Construction industry, we might have the right opportunity for you. Visit our website today or give us a call at 017071012 to discuss further