Happy Fall to all the readers 🍁. Before we jump on to the construction weekly roundup of this week, the Construction Industry Federation is observing this week as Health and Safety Week. Do check it out here at: https://cif.ie/safety-week/
Now jumping on the headlines that made it to the top this time. Beginning with one of Ireland's largest Approved Housing Bodies and service providers, have 198 new social homes in construction in Louth. Respond now owns and manages 215 homes across Louth, supporting more than 26 service users in social housing developments, family homeless services, early childhood care and education, and supports for elderly people and refugees. The announcement was made as Respond's Annual Report 2021 was launched by Minister for Housing, Local Government and Heritage, Darragh O'Brien TD, detailing the real impact the organisation has had in local communities across the country.
Read the full article by Irish Independent here at: https://www.independent.ie/regionals/louth/news/housing-body-respond-has-198-new-social-homes-in-construction-in-louth-42054738.html
Following on with some debatable issues,
Limerick architect: We need to learn to share communal spaces in Ireland
Limerick City and County Council senior executive architect Mick Forde Bradley, who lived in Denmark for 15 years before moving back to Ireland two years ago, said more sharing of living spaces needs to happen in Ireland as it prepares for a surge in population growth over the next 20 years.
Mr Forde Bradley, who has responsibility for cost rental and affordable purchase at the council, is one of a number of speakers who will be addressing the Irish Council for Social Housing's conference in Sligo.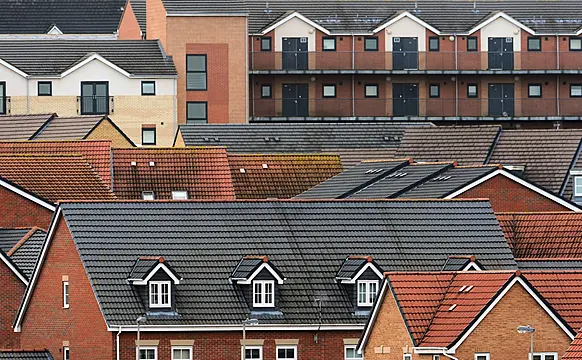 Read the full article by Breaking News here at: https://www.breakingnews.ie/amp/ireland/limerick-architect-we-need-to-learn-to-share-communal-spaces-in-ireland-1379288.html
Galway Ring Road decision marks a turning point in road construction in Ireland
LAST FRIDAY, THE news broke that An Bord Pleanála was not going to oppose an order of the High Court quashing the controversial N6 Galway Ring Road.This came on the back of a High Court action taken by the Friends of the Irish Environment (FIE) against An Bord Pleanála, the Attorney General and Galway County Council over a 2021 decision to approve the project. Citing legal advice, the Board on Friday conceded that it had not considered the 2021 Climate Action Plan when it made its decision to approve the road.The local authorities in Galway were quick to state that this was a mere procedural glitch and that work would resume, ensuring the road got built. Along with Transport Infrastructure Ireland (TII), they said that the 'issues arising' would be resolved and that the road would proceed as planned.
Read the full article by Journal IE here at: https://www.thejournal.ie/readme/galway-ring-road-5895409-Oct2022/
Lastly, some news for Civil Engineering students
'This is a game changer': civil engineering apprenticeships available outside CAO points race
Civil engineering qualifications will be delivered by apprenticeship for the first time in a move that academics say could be a "game changer" in developing an alternative entry route into the profession outside the CAO points race. Atlantic Technological University (ATU), which will co-ordinate the new programmes, said the new apprenticeships will allow students to "earn and learn" and gain civil engineering qualifications at a fraction of the price of going to college. The development comes as latest skills data indicates that a minimum of 3,000 new civil engineers are needed to meet national targets for housing, infrastructure and climate action initiatives.
Read the full article by Irish Times here at: https://www.irishtimes.com/ireland/education/2022/10/11/this-is-a-game-changer-civil-engineering-apprenticeships-available-outside-cao-points-race/
And that's a wrap for this week!
If you are looking for a new opportunity in the construction world, get in touch with us today. Give us a call at 017071012 to discover all the latest jobs